LIST OF 911 VICTIMS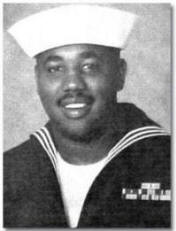 RM2 Kevin Wayne Yokum - Served in Horne '92-'94
Memorial Link: CLICK HERE
Killed in Pentagon Terrorist Attack Sept 11, 2001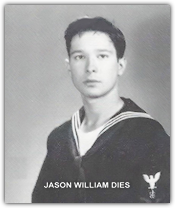 CLICK HERE to read the latest about the NCIS Investigation into the disappearance of Horne Shipmate
EW3 JASON WILLIAM DIES

Welcome aboard USSHorne.net, dedicated to those who served onboard Horne and home to what has to be the most extensive Horne related photo library on the World Wide Web. USSHorne.net helps bring to life memories of what was truly one of the finest warships ever to sail the oceans of the world. I created this site to make finding Horne shipmates easier. I figure if somebody's searching the Net for USS Horne info they will eventually wind up here. So far it seems to be working.

Reunion News
The most recent Horne Reunion was in Branson, MO - May 4th, 5th & 6th, 2023. For past Horne Reunions CLICK HERE.

Deck Log
If you're looking for a long lost Horne shipmate, visit the USS Horne Online Deck Log. If you'd like to be listed on the deck log, visit the SIGN-IN page. Nobody will be able to find you if you're not on the log. If you're looking for a shipmate, you may also be interested in the "locator" links I have posted on the left side of this page.
Mission Legal Personal Injury Lawyers
MissionLegalCenter.com

Multimedia
The USSHorne.net Multimedia Section features historical Horne video and audio clips. Watch and Listen as Horne History comes to life!

Dues
Those wishing to contribute financially to USSHorne.net can do so by paying $10 annual or $30 lifetime dues. For more information, visit the Dues Page.

Photos
Be sure to visit the Photo Page. Thanks to the many contributions from those who have served in Horne, USSHorne.net now boasts the most extensive Horne related Photo Library on the Web. If you would like to contribute to the Horne Photo Library, please review the photo submission guidelines.

Store
Visit the Ship's Store! You can purchase T-Shirts, Sweat Shirts, Mugs, even Boxer Shorts for both CG-30 and DLG-30 crew members.

History
Take a fascinating trip back in time in the Horne History Section. It's loaded with Horne facts, figures, history and more.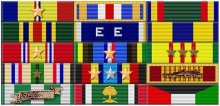 Awards
A detailed list of Horne Awards and Ribbons is posted in the Awards section. This includes, if known, award dates as per OPNAV Note 1650.

Links
To the left of this page you'll find dozens of Horne and Navy related links. And if you're interested in purchasing Horne related items, visit the links toward the bottom of the page. Note: With the exception of the Horne Ship's Store link, I receive no compensation from nor do I have any affiliation with any of the links listed. They are here for your convenience only.

Horne Today
On 07/14/08 Horne was towed to an area near the Hawaiian Islands where she served as a target ship during RIMPAC 2008. CLICK HERE to visit the Sink-Ex page. Since 1994, Horne had been sitting quietly in Suisun (pronounced soo-soon) Bay in Benicia, California near San Francisco. It was part of the mothball fleet. See photos and satellite images. Zoom in to see the ships. If you ever rent the Movie Down Periscope, there are a few scenes filmed at Suisun in which the Cruisers can be seen in the background. I served on Horne a little under 3 years, including a difficult yard period in Long Beach and deployment to Desert Storm. I couldn't help but think about the millions of man hours that went into Horne since before her keel being laid in 1962 right up to her decommissioning 32 years later in 1994. Horne now sits empty and alone on the floor of the Pacific Ocean north of the island of Kauai, Hawaii.
Perhaps this site will help keep the memory or Horne alive by providing a place where Horne sailors can reunite and remember a great ship.
If you have questions or comments, feel free to email me.
Sincerely



Joe Westerberg
Former IC1(SW)
USS Horne '89-'91


This site was created by Joe Westerberg,
former IC1 (SW) on Horne '89-'91.
Contact: ic1@usshorne.net