USS Horne CG-30/DLG-30
America's Finest Cruiser


HOME | HISTORY | DECKLOG | AWARDS | PHOTOS | REUNION | MULTIMEDIA | SHIP'S LIBRARY | STORE | DUES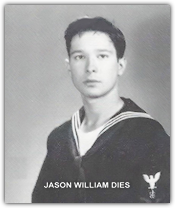 PLEASE READ THE STORY OF
HORNE SHIPMATE
EW3 BILL DIES
HORNE ONLINE DECK LOG
There are currently 1,338 Shipmates Onboard
288 (21.5%) of the listed Shipmates are Lifetime or Double/Triple Lifetime Members.
ADMIRALS -

3
HORNE SKIPPERS - 4
OFFICERS -
1
41
I
ENLISTED -
1192
CHIEFS -
210
WIDOWS
PLANKOWNERS -
133

= Most recent additions.
PLEASE READ
NOTE: THE ONLY WAY TO GET LISTED ON THE DECKLOG IS TO VISIT THE DECKLOG SIGN-IN PAGE.
Please note... this is not an automatic process... I will manually add your name to the decklog. I try to update the site once a month but sometimes
it may take a little longer. (sometimes a lot longer) But don't worry. You will be added. Thank you for your patience.
If you're already on the Decklog and you need to update your information CLICK HERE
WELCOME:
If you served on Horne and want to be listed, visit the DECKLOG SIGN-IN PAGE.
And if you know any other shipmates who served on Horne, please tell them about www.USSHorne.net.

= DONATED TO MT SOLEDAD NATIONAL VETERANS MEMORIAL - HORNE PLAQUE FUND

= DONATED TO US NAVY MEMORIAL - HORNE PLAQUE FUND

= PAID DUES

= LIFETIME DUES

=

DOUBLE LIFETIME

DUES

=

TRIPLE LIFETIME

DUES

= EXPIRED DUES
VOLUNTARY DUES:
Those who would like to contribute financially to USSHorne.net may do so by making a $10 voluntary annual dues payment. Those paying $30 will be given LIFETIME membership. Thos paying $60 or more will receive DOUBLE LIFETIME membership. This money will be used for domain registration, website hosting fees and streaming video costs. Those who have contributed are designated by the appropriate "Dues" ribbon as listed above. Hover over the ribbon to see membership dates. If you would like to contribute to USSHorne.net, please visit the Dues Section for more information. Thank you!
NO SPAM:
A "no spam" feature has been added to each email address contained in the decklog. In order to contact a shipmate, simply remove the "XNOSPAMX" portion of the address. This feature has been added to invalidate email addresses gathered by "bots". Bots are small software programs that can search the Internet and harvest email addresses to which spam or junk e-mail is sent. If spam is sent to the decklog addresses, it will automatically be returned to the sender and will never reach the ISP. If you are having trouble with spam I highly recommend SpamArrest.com.
EMAIL ADDRESSES:
During a check of the email addresses listed, I found approximately 10% were out of date and no longer good. Please remember to contact me whenever your email address changes. This is the only way I can keep the addresses current.
PRIVACY:
The email addresses appearing on this Website are made available in an effort to facilitate finding old shipmates. They are to be considered private. Please respect the privacy of those who have volunteered this information.
The Online Decklog is divided into three parts:


This site was created by Joe Westerberg, former IC1 (SW) on Horne 89-91.
Contact: ic1@usshorne.net