USS Horne CG-30/DLG-30
America's Finest Cruiser


HOME | HISTORY | DECKLOG | AWARDS | PHOTOS | REUNION | MULTIMEDIA | COMMUNITY | NEWSLETTER | STORE | DUES
CAPTAIN CAMACHO RETIREMENT
(CAPTAIN CAMACHO WAS THE COMBAT SYSTEMS OFFICER ON HORNE FROM 1990-1992)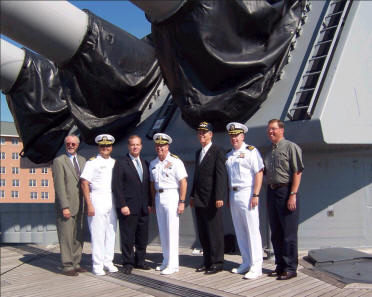 CLICK FOR DETAIL
L-R: UPCHURCH, CAMACHO, O'BRIEN, NESSLERODE, BARNETT, RASMUSSEN, HOLDEN
In the Fall of 2004, Captain Hip Camacho retired onboard the USS WISCONSIN (BB-64) at the National Maritime Center-Nauticus in Norfolk, Virginia. Hip served as Horne's Combat Systems Officer in 1990-1992. Also in attendance, Commander (Ret.) Burt Upchurch (Horne CSO), Commander (Ret.) Rich O'Brien (Horne Cheng), Captain Mark Nesslerode (Horne XO), Captain Tom Barnett (Horne CO), Commander Steve Rasmussen (Horne Ordnance Officer) and Commander Kevin Holden (Horne OPS). All of those present served in Horne during the late 1980's and early 1990's. Congratulations to Captain Comacho!
CLICK ON PHOTOS FOR DETAIL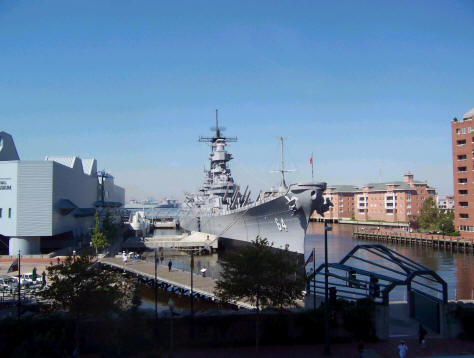 This site was created by Joe Westerberg, former IC1 (SW) on Horne 89-91.
Contact: ic1@usshorne.net