BREAKING OF THE USS GRIDLEY (CG-21)
FROM FORBES MAGAZINE - OCTOBER, 2004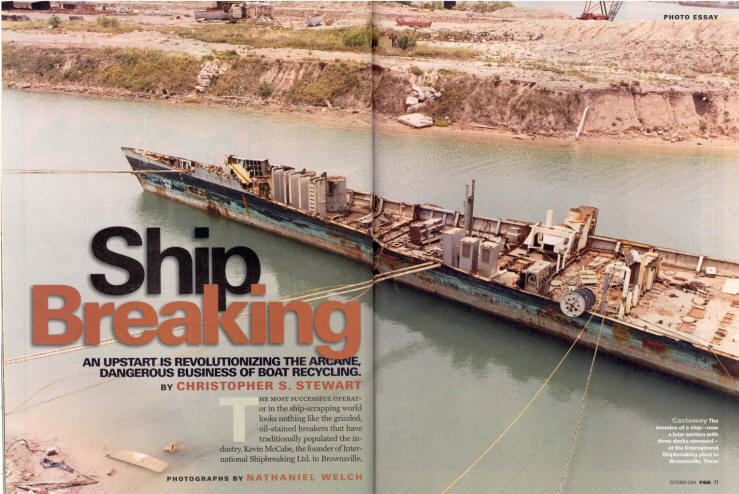 CLICK ON IMAGES TO READ
As of 02/28/08 it appears Horne will avoid such a fate. The latest word I have is she's
been moved to a Pier in Marina Bay (The Old Kaiser Shipyards) and is being prepared
for a sink-ex. USS Jouett (CG-29) was involved in a similar exercise in August of 2007.