Suisun Bay Photos
Courtesy of Steve Lapkin: www.USSFox.com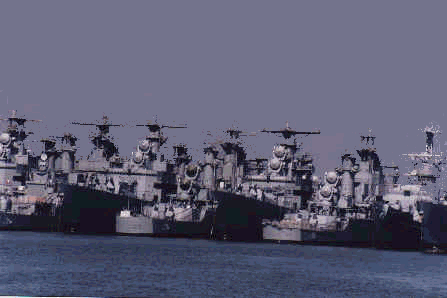 Special thanks to Steve Lapkin, webmaster at www.USSFox.com for taking these pictures of the CGs in the MARAD Reserve Fleet at Suisun Bay northeast of San Francisco near Benecia, California. This is Horne's current home port, and perhaps her last. She floats silent along with Sterett (not shown), Standley, Jouett, Halsey, England, Gridley, Lockwood, Fox, Leahy (not shown) and Pt. Loma (not shown). See ship ID's below.
Read a Sept. 15 1997 article in the San Francisco Chronicle about the Mothball Fleet.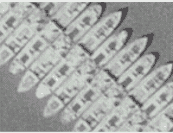 You can view satellite views of Suisun Bay HERE and what I believe to be the cluster of ships that includes Horne HERE.

For those interested in a video tour of the Mothball Fleet at Suisun bay, I highly recommend a very Interesting episode of California Gold:

#705 "Suisun Bay"


Welcome to Suisun Bay home to one of the strangest fleets of ships you'll ever see, the "Mothball Fleet". Hundreds of ships all chained together, from tub to tanker, from Victory to cruiser, these ships are part of our National Defense Reserve Fleet. Come aboard with Huell as he tours some of these historic ships harking back to our state's - and our nation's naval past. CLICK HERE TO ORDER

The show includes topside tours of many of the ships there, information on their current state of preservation and what's going to happen to them, up close views of the CGs from the water as well overhead shots from a helicopter.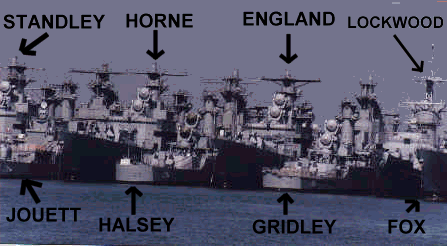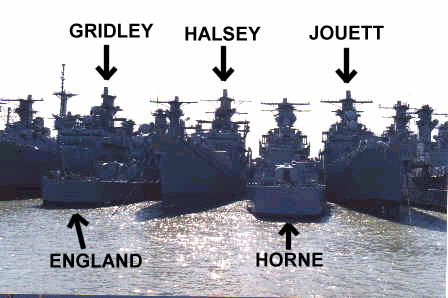 Title Max - Car Title Loan Company
Social Media - Tweets from Title Max
Porsche Info - Porsche 924 Options